Read Time:
1 Minute, 20 Second
A man identified as Solomon Monday Orji has allegedly been killed by his cousin brother, Chinaedu Omeonu in Mgboko Umuoria community in Obingwa Local Government area in Abia State.
According to report, the suspect killed his cousin, Mr. Orji after a serious quarrel between them due to the fact that the suspect flogged the deceased son mercilessly when he came to pick some mangos from his house, up to the point that he fainted.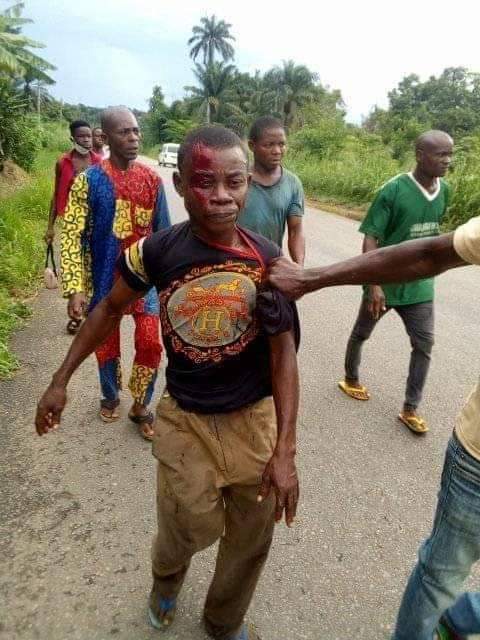 HGS Media Plus learnt that when the deceased son came to the suspect house to pick some mangos, but the suspect flogged the deceased son to the extent that he fainted because of the hatred for Orji and his family.
When the deceased confronted his cousin and asked why he flogged his son in that manner, the suspect, Chinaedu reacted and it led to an exchange of words between them.
The deceased Orji was said to have later left Chinaedu's house with his son after much quarrel between them.
According to a witness, the suspect in his anger, went into his house to get a cutlass and rushed the deceased from behind. Unknowing to Orji, his cousin, Chinaedu cut him at the back of his neck and he died on the spot.
The youths of the Mgboko Umouria community in rage apprehended and beat Chinaedu to pulp.
Chinaedu was later handled him over to the police.
See photos below: